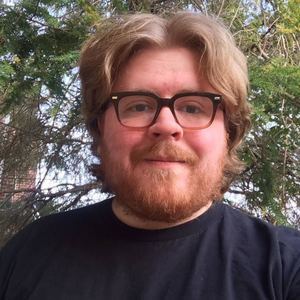 Kole Ross
Co-Host of Abject Suffering
Kole Ross is the founder of Duckfeed.tv, and the host of Monster in My Podcast, The Level, Bonfireside Chat, Watch Out for Fireballs!, and other shows.
Kole Ross has hosted 498 Episodes.
January 23rd, 2013 | 33 mins 12 secs

Kid Kool is here to teach you the ways of love, as he begins our long and fruitful affair with bad NES platformers. Have you been good? If you died today, would you go to Jump Heaven or Speed Hell? We will all be judged, abjectly.

January 9th, 2013 | 33 mins 11 secs

Living it up while you're going down? Picture Steven Tyler making a series of tuna fish sandwiches, while you're suffering through a pretty crappy light gun game. That's Revolution X.