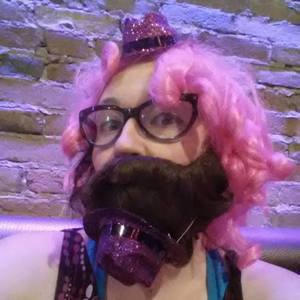 Jenni Polodna
Special guest
Jenni Polodna has been a guest on 3 episodes.
May 16th, 2016 | 53 mins 30 secs

Superstar guest Jenni Polodna joins us to talk about new ways to open sardine cans, ASMR, and Wild Horse Rescue.

February 9th, 2015 | 40 mins 4 secs

Where do mimes come from? How do you undertake to make fun of a clown so that he really stays made fun of? Jenni from Video Games Taco (@lycrashampoo) joins us to find out.

May 11th, 2014 | 36 mins 35 secs

Jenni from Video Games Taco joins us to answer the most pressing question of our time: "Is horses like cars but with meat?"